Welcome to Pequity, new submitter!
As a submitter, this means you are the primary owner of all offers you create and have access and permissions to view your company's ranges and create & collaborate on offers. Only you or a Company Admin will be able to view or edit your offer until sent for approval.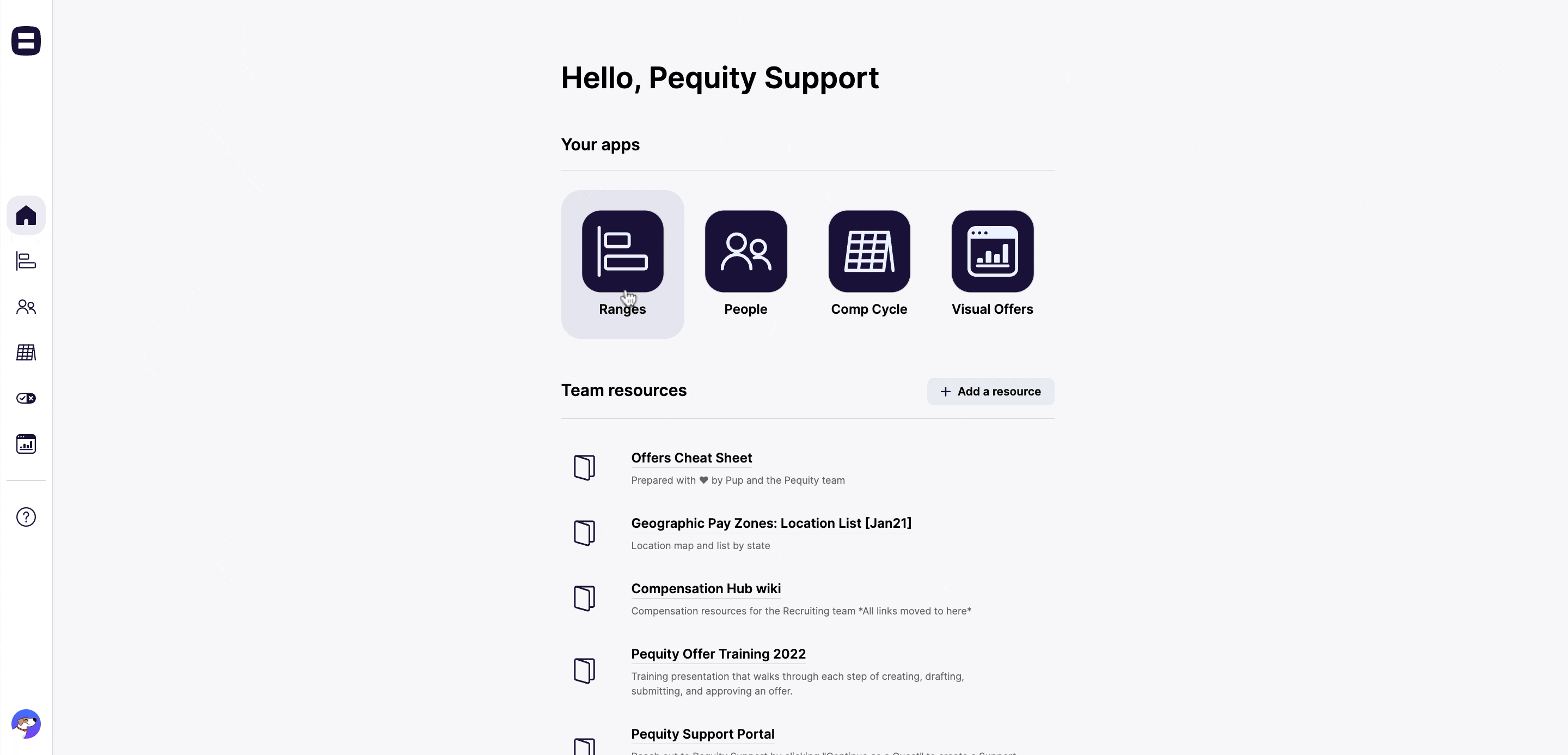 Your Views
Ranges Tab: Pequity allows your HR Compensation team to make sharing the ranges you need easier than ever - WITHOUT spreadsheets! As ranges are updated and changed over time you will always have your data ready at your fingertips when you need it with easy filters.


Create an Offer: As the offer process owner, you are able to create and edit offers that you own. You also decide who can view and collaborate on your offer prior to submitting it for approval.


Drafts Folder: Offers can be saved as drafts in this folder to collaborate ahead of approval or save for future conversations with your candidate. Only you and company admins can view your draft offers.


Pending Folder: FINALLY - somewhere to track your offers progress without scrolling through Slack or email! While waiting to be approved, your offers will be available for you to view and collaborate in comments with your approvers and @mentions.
NOTE: If you edit your offer in the pending folder, it will automatically be moved back to drafts and need to be submitted for approval again regardless of which approval step you currently are on.


Approved Folder: Congratulations! Your offer has been approved - review any final comments and questions and get ready to push out your offer.
For more information on ranges and offers, you can check out related articles in their own sections of our guides! Can't find what you're curious about? Drop us a line at support@getpequity.com.