Congratulations! You've officially joined the Pequity Pack and you are ready to begin setting up your team.
Pequity values both data and security, which is why permissions for your company's team members are based on your specific Range and job architecture and can be updated at any time. Pequity permissions automate individual team member access to range data in both the Ranges tab and Offer tool.
Setting up your team for the first time can be overwhelming, don't worry Pequity is here to help!
Pequity Permissions Overview
The very first step to setting up your team's permissions is taking a high-level look at your individual company details and range architecture. This will determine what permissions you are able to set for your team across Ranges, Offers, and other features across Pequity
Range Architecture & Company Details in Pequity
Range Architecture and Company Details in Pequity should mirror each other to create consistent permissions and compensation knowledge in your Pequity account. These are individual to each company but are categorized in Pequity with the following:
Job Family Group
Job Family Group is closest aligned to a company's Departments and is used to organize your team's range access
Geos
If your ranges include differentials based on hiring location, your Company Details will include multiple Geo settings. These are pre-determined and mapped to your hiring regions & locations

Levels


Your unique company levels breakout your ranges into a natural career progression plan and can be used to by managers to discuss career plans and provide compensation context for their employees. From a recruiter standpoint, levels give recruiters a negotiation lever with candidates to determine compensation based on experience and organizational fit.
NOTE:
Range permissions are set by Job Family Group/Department and will include all Job Families in that group.
Once we've got that ready, you can now begin adding team members with permissions.
Add Team Members+Permissions
1.

As a Company Admin, navigate from the homepage to Settings in your left navigation or Settings button in the dashboard
2. Scroll to Team Members and click

+Invite Team Members
3. After clicking, you'll be prompted to add your team member's first name, last name, and email address in the fields provided. NOTE: Team member email address is case-sensitive.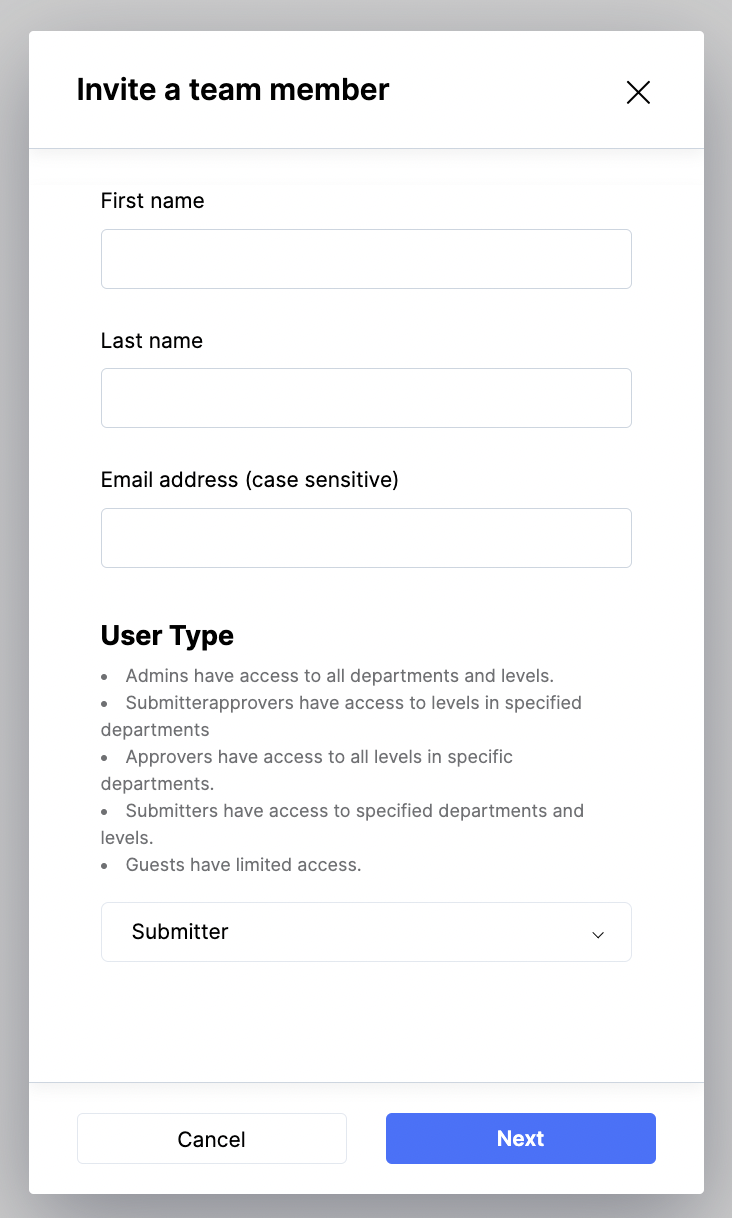 4. Select the right User Type from the dropdown - not sure what each User Type can do?
Use our description for each user type as seen in the image above or review our Key Pequity Features help article to get started or check our Help Center for each User Type overview.
5. Next you'll be prompted to set Job Famly Group/Departments, Geos, Levels, and Range View permissions. Select all checkboxes that apply or leave them blank to be set at a later date.


NOTE: If no checkboxes are selected, this means that users have NO PERMISSIONS and will not be able to view ranges in the Ranges tab or Offer tool.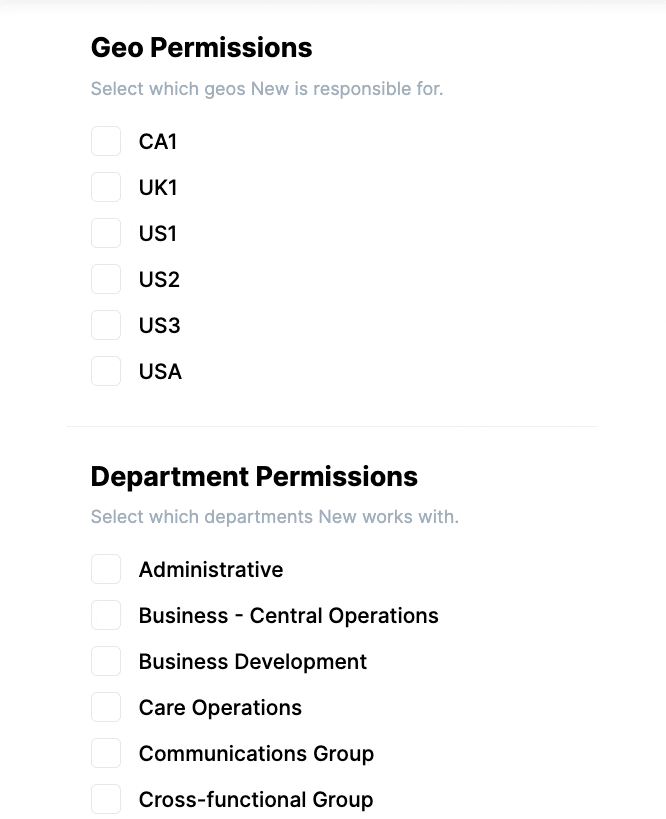 6. Click Next to continue
7. Congratulations! Your Team Member's User Type and Permissions have been saved in Pequity:
If you are waiting to add more permissions in the future or you are adding a team member who will be using SSO - Click "Send Later"

If you are ready to invite your new team member with the current permissions and you DO NOT use SSO click "Email user sign-in info"
When you click on Email sign-in info, you'll see a Done message and they'll be ready to sign in!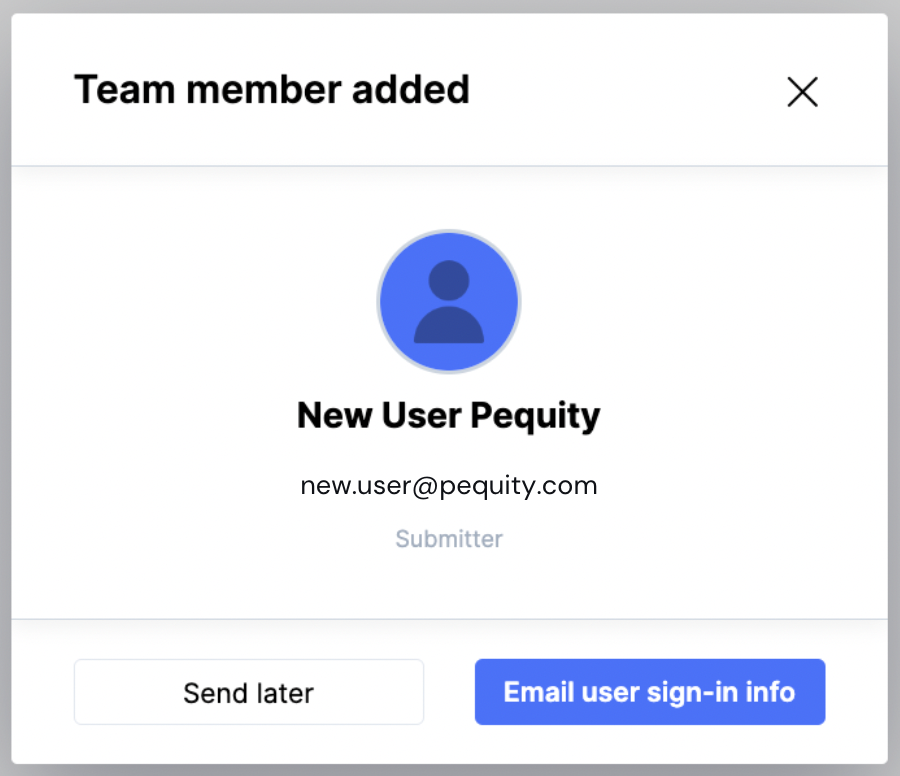 Ranges or pay bands give your team a clear roadmap for career progression and compensation philosophy. Don't have ranges or pay bands yet? Reach out at
compensation@getpequity.com
to ask about Pequity's Range Building best practice options.