Offers in Pequity can be reassigned to other submitters when needed. In some cases, recruiters need to jump in when the original offer owner goes out of office. Here's how company admins can change the offer owner:

1. Go to the offer that you want to transfer to another submitter
2. Click on the three dots on the upper right hand corner. Select Change Offer Owner.

3. Select the new owner from the drop-down and hit Save.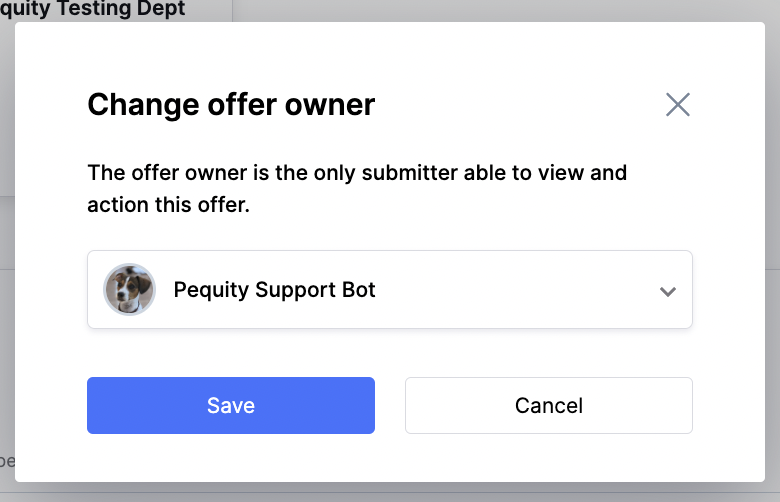 💭 I'm a submitter/approver and I don't have that option
Please connect with your Company Admin so that they can re-assign an offer on your behalf, or open a support case so we can assist you.
All done!