Need to check back on an existing offer in Pequity? Here are a few easy steps:
1. Log in to your Pequity account
2. The Offers option is available right on the home page. When you access other pages, you can also access offers through the menu on the left side of your screen.
3. Under offers, you may click on Drafts, Pending, or Approved.
4. From the search box at the top, type in the name of the candidate and select the resulting offer.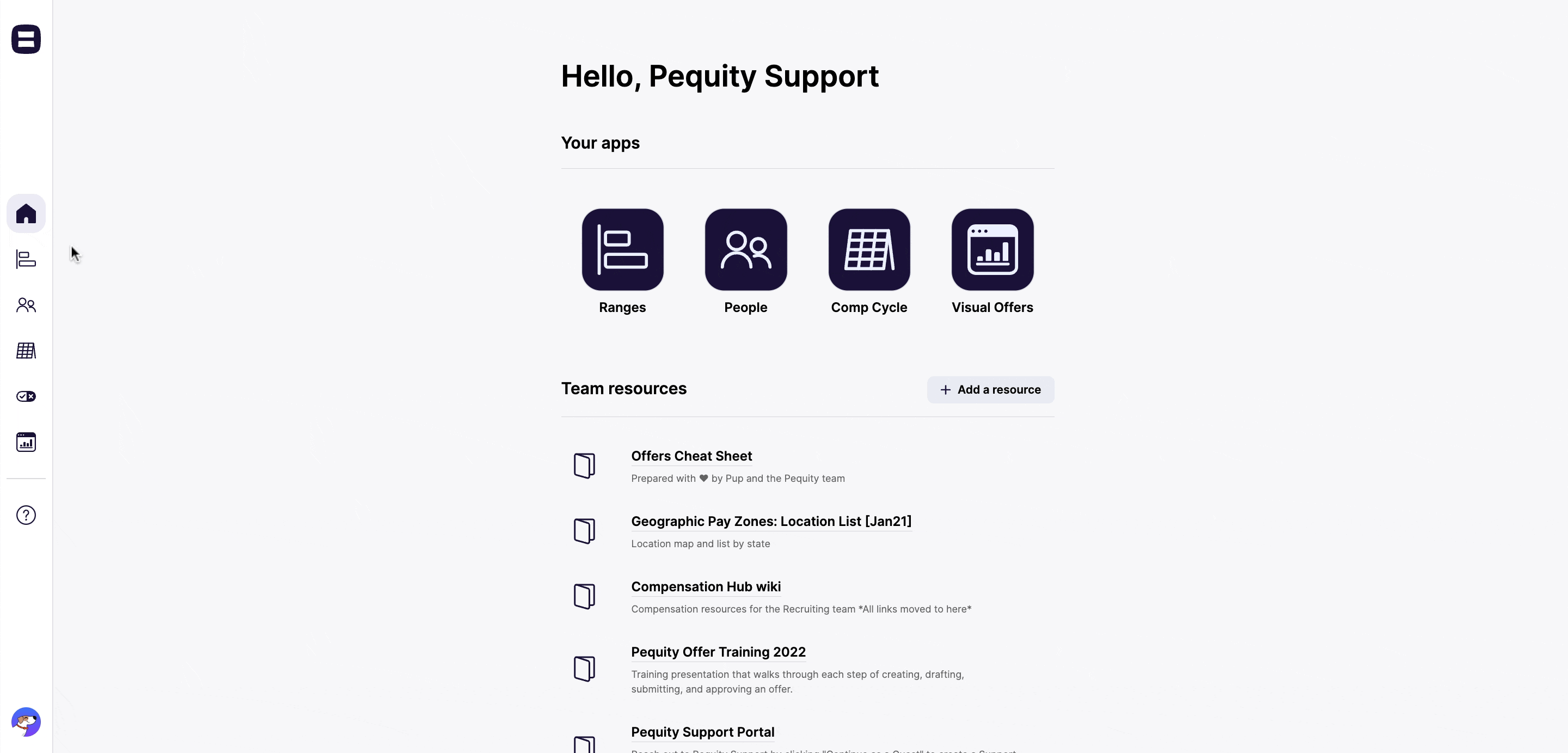 Note: You can only search for offers that you are assigned to or you were @mentioned in. The search will only return results in the folder you are in (ie. if you search in drafts, you will only see draft offer results).
That's it! If you're having trouble with this action, you can reach out to us at support@getpequity.com.