If I need to edit an offer after it's been approved, does it go through the approval chains again? For any changes that may affect the compensation of the offer, it will have to be approved again.
But there are custom fields that are editable that does not require re-approval! Any field that has the edit pencil button available means that the field can be updated without triggering approvals. All you have to do is click on the pencil, do the needed change, and hit Save.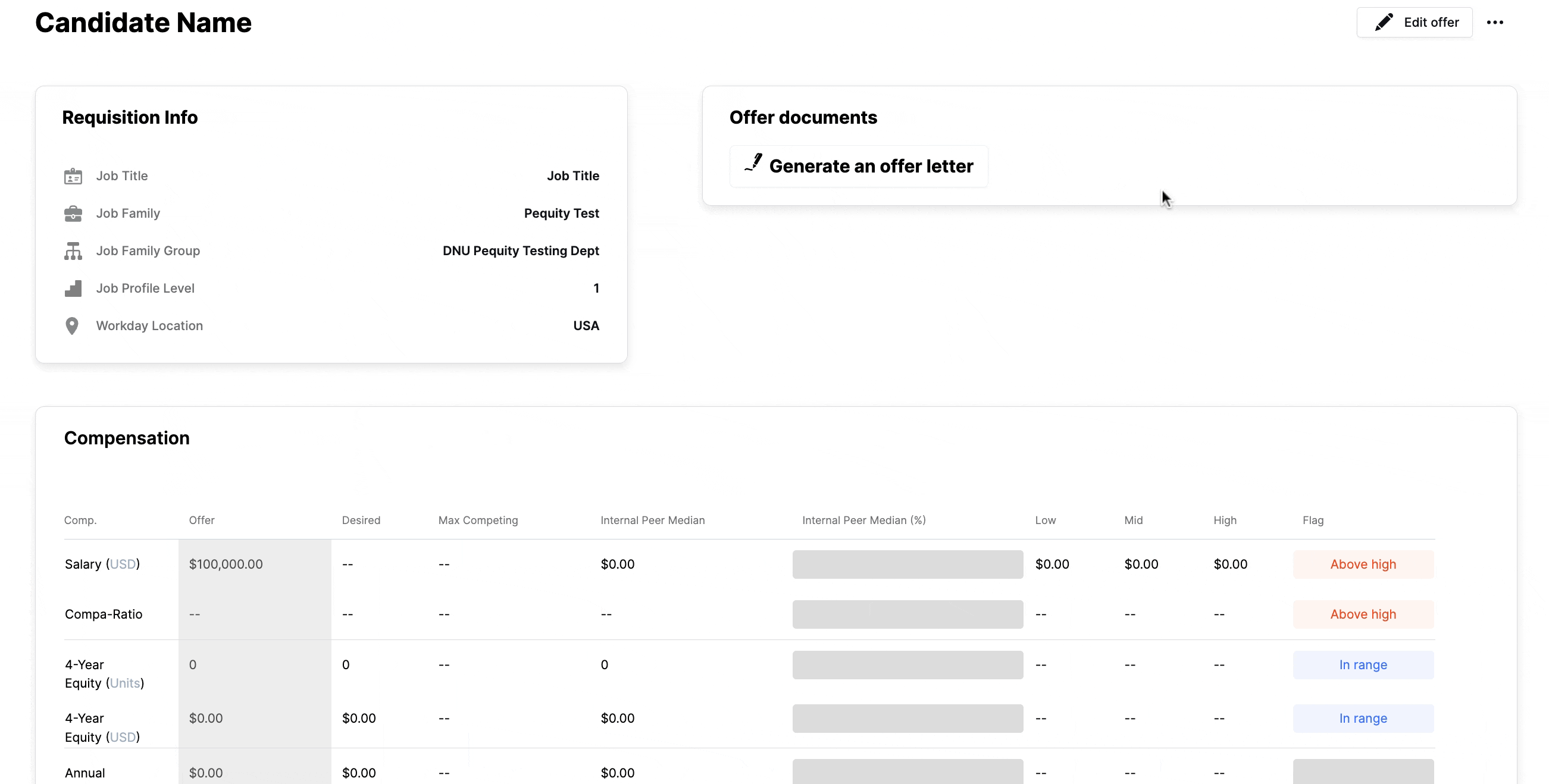 💭 If this field supposedly writes back to Greenhouse, will the post approval edit reflect there too?
Yes! Custom fields edited through the pencil button post approval will also be updated in the Greenhouse version of the offer.
Having trouble editing? Reach out to us at support@getpequity.com.