Starting a compensation cycle in Pequity is easy! After you have worked with Pequity's implementation team to ensure your cycle data is accurate, you will be ready to start the cycle. Here's how your team can begin planning (Note: Only company admins can trigger the start and end of a compensation cycle in Pequity):
As a company admin, login to your Pequity account and navigate to the "Comp cycle planning" tab. You can find this in the left-hand side menu of your Pequity home page.

You will be taken to a page with all available cycles listed. Select the cycle you would like to begin.


In the upper right hand corner, click the button that says "Manage Waves".


Move the toggle to turn on "Wave 1," then hit "Apply". (Note: If the toggle turns blue, it means that that wave is turned on. If the toggle is greyed out, it means that the wave is turned off). This same process can be followed to turn off a current wave, and turn on the next.




Select "Send" in the next modal to notify Planners via email that it is their turn to plan. This is optional.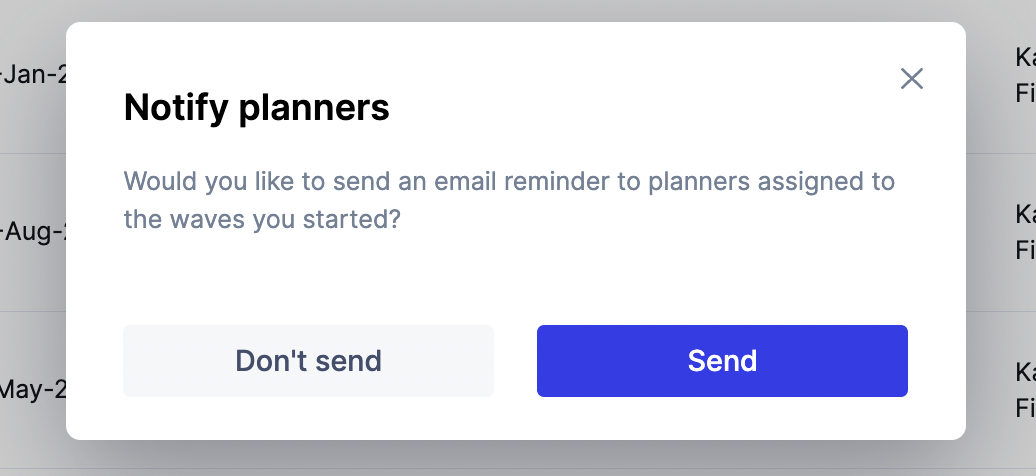 A screenshot of the email that your planners will be receiving once their wave is triggered: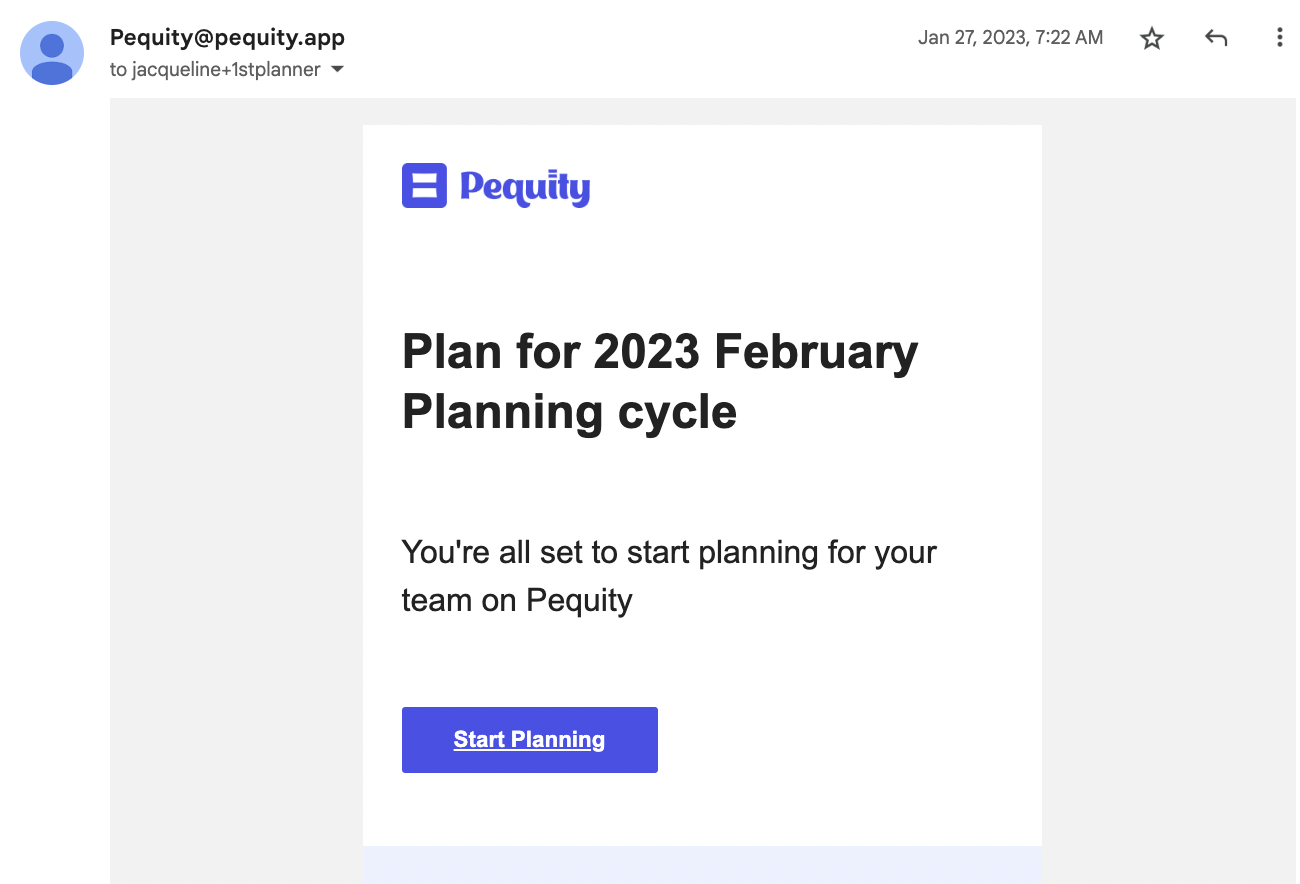 And that's it! Your planners are ready to rock and roll! Continue to repeat this process for as many waves as your cycle is set up to support.
Happy planning!