Woot! Finished a wave of your cycle? Let's begin the next one and be a step closer to the finish line! 🏁 (Note: Only Pequity Company Admins will be able to turn cycle waves ON and/or OFF)
Login to Pequity and select the cycle you are managing. To do this, click on "Comp Cycle Planning" on the left-hand side menu on your screen. Navigate to the cycle that you would want to start the next wave in.

💡Tip: From this view, you will be able to see if a cycle is turned on and which wave is in progress.

You can ensure that all planners in that wave have submitted their recommendations by checking the following columns:

Wave: filter down to the wave that you are about to close
Has Planned: you can filter down to Yes/No to confirm which planners have already submitted their recommendations and which planners are not through planning for their direct reports.



Review the data to ensure inputs have been populated for the planner whose cycle is complete.
Once you are done reviewing the data and ensuring that all planners have submitted their recommendations, click on "Manage Waves" on the top-right corner of your screen. Toggle OFF the current wave and toggle ON the next wave. (Note: If the toggle turns blue, it means that that wave is turned on. If the toggle is greyed out, it means that the wave is turned off)


Similar to the first wave, you can choose to notify the next wave of planners via email that it is their turn to plan. This is optional.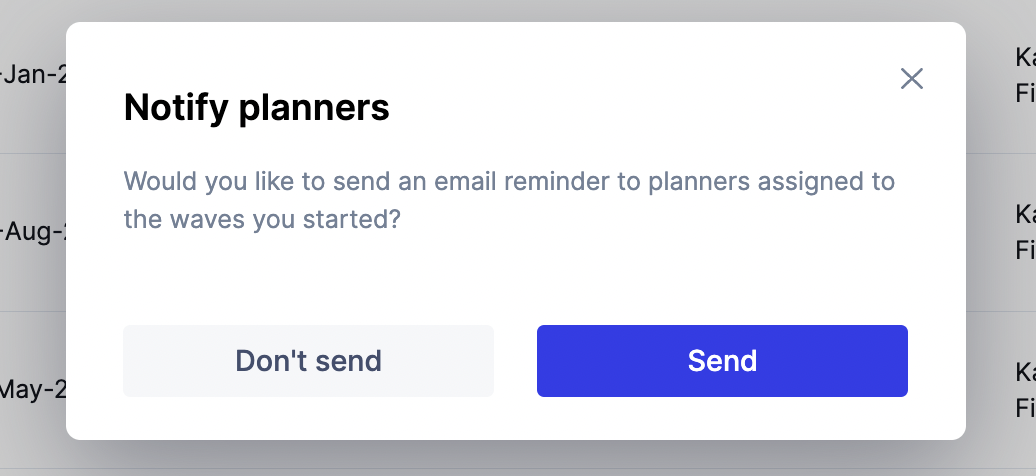 A screenshot of the email that your planners will be receiving once their wave is triggered: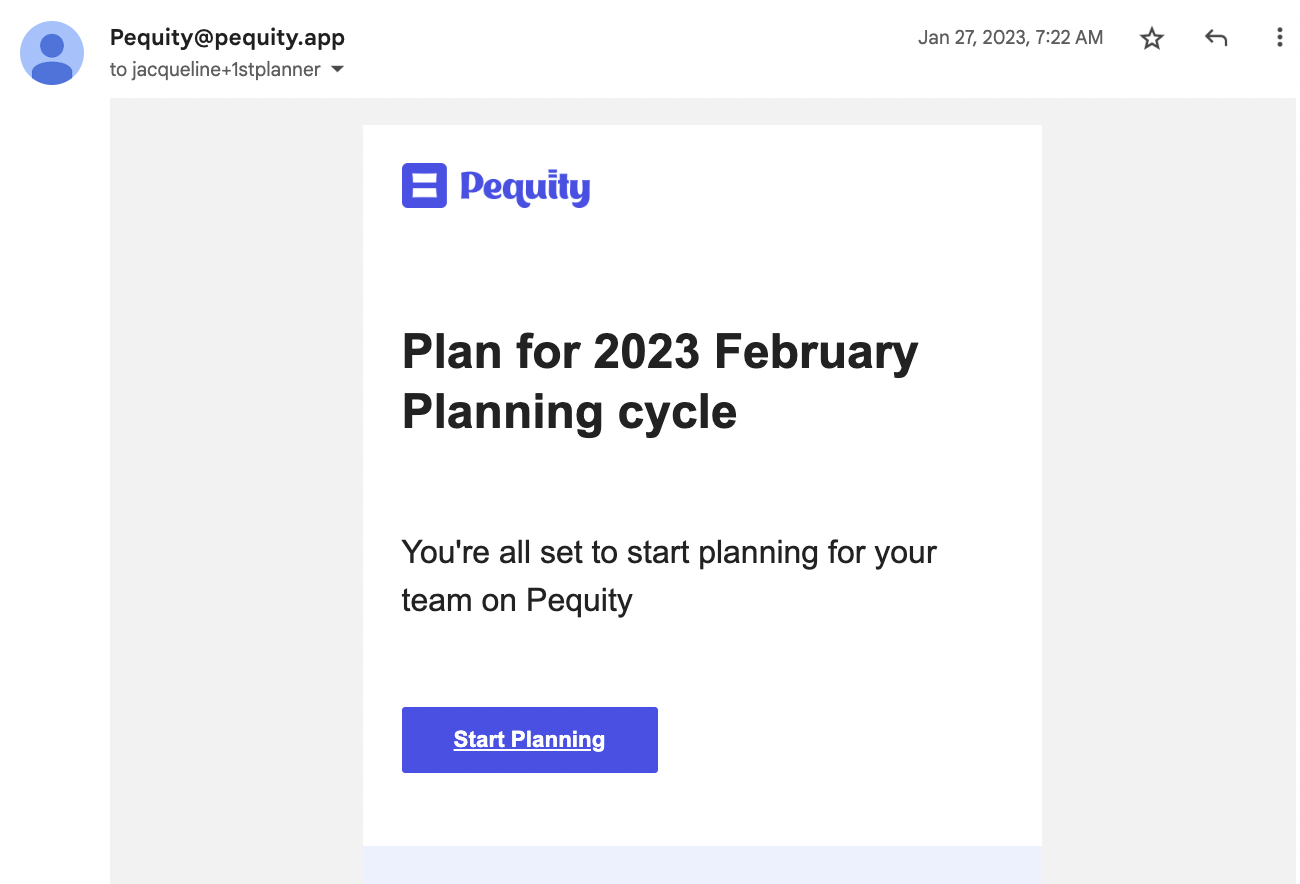 Once the next wave begins, the comp cycle dashboard will update to reflect the new wave status.


You're on your way to equitable pay! 🥳