At this time, company admins will not receive an email when a planner has completed their wave and submitted their recommendations. This is on our product roadmap to add in the future. For the time being, communication that a planner is done with their wave should be done async of the tool.
To easily view in the tool whether a planner has officially submitted their recommendations, company admins can filter the "Wave" column to specifically track planners per wave or the "Is Planner" (selecting "yes" as the value). The "Has Planned" columns will display "Yes" if the planner has submitted via the Pequity tool and "No" if they have not.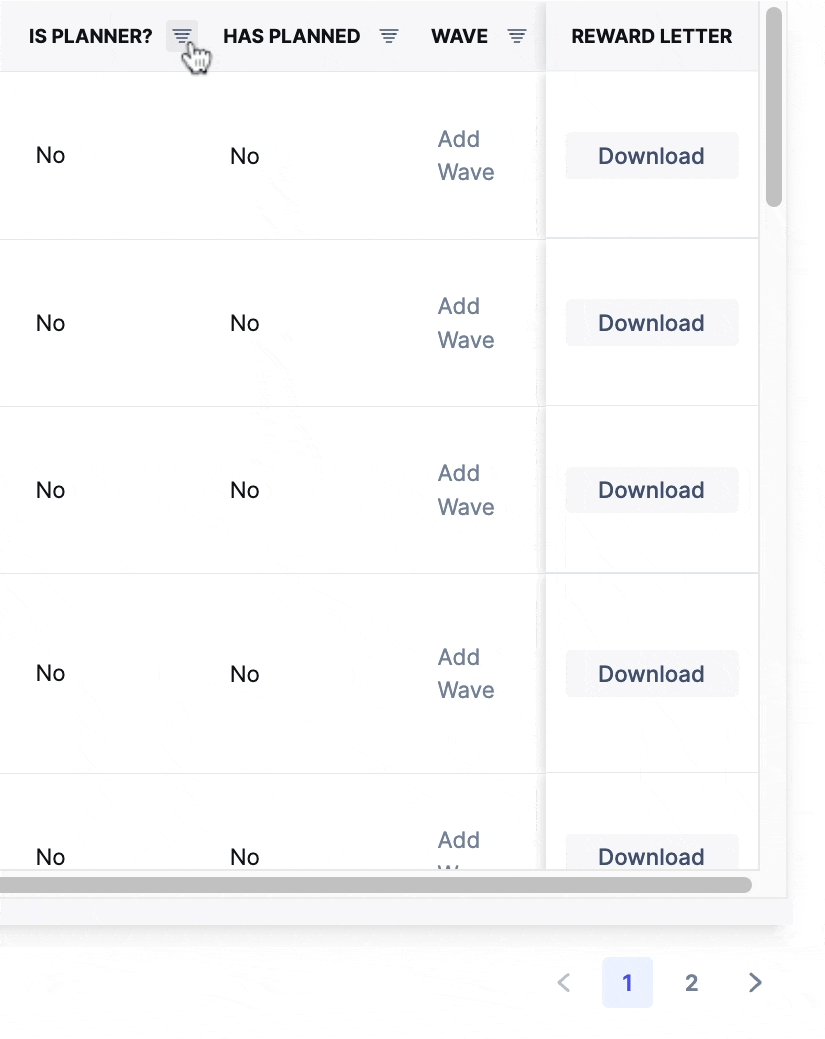 Note: Company admins are the only user types with visibility into the Wave, Is Planner, and Has Planned columns.