Collaborating during your compensation cycle is a breeze. 🍃
When viewing your employee list, a small speech bubble icon will be visible to the right of each employee's name. Click on this icon for the employee you would like to communicate about and a comment drawer will appear.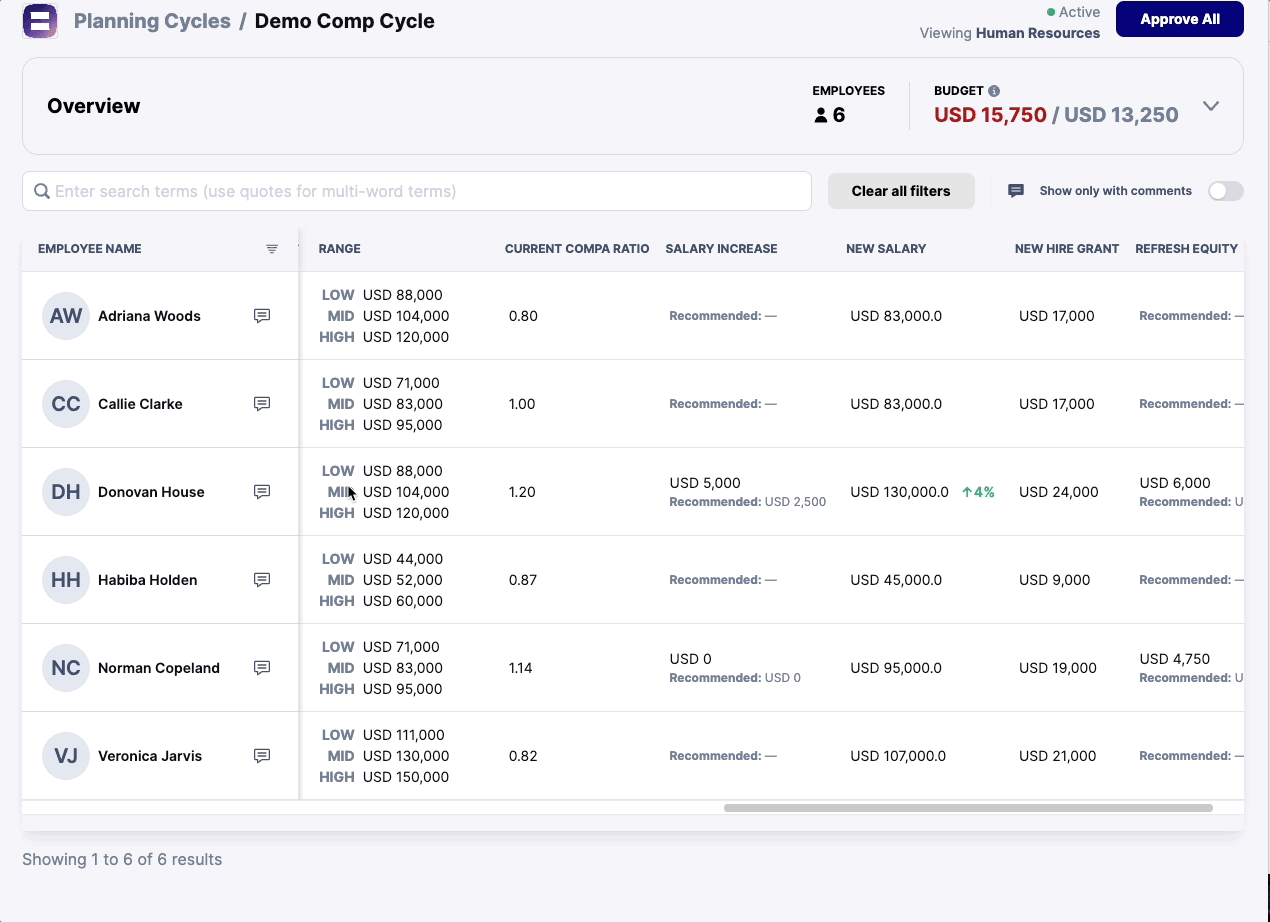 To mention other Pequity users in the comment, start with an @ symbol to pull up a list of relevant available users.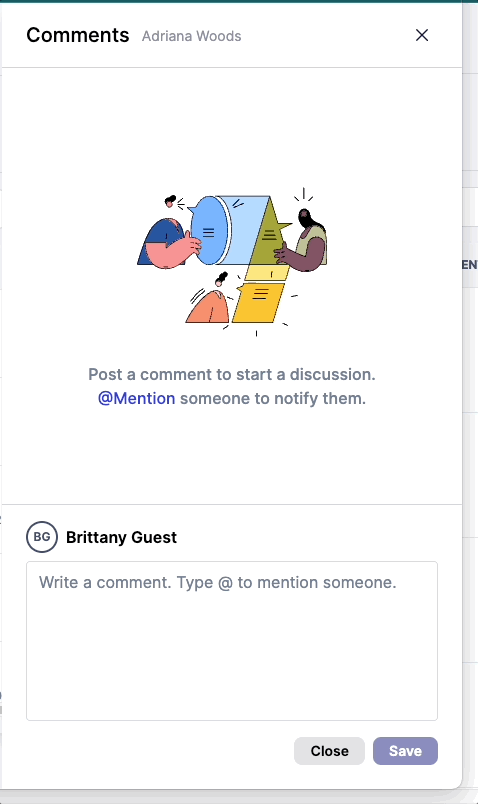 ⛳️ Because compensation cycle data is sensitive and restricted, only users with access to that specific employee will be able to be mentioned. Typically this includes all Pequity company admins & any other planners or planning partners associated with that employee (ie. planning partners for your group or planners/planning partners planning for the same employee in a different wave or group).
😅 Didn't mean to hit save? You can delete your comment after it has been saved by selecting the three dots next to the comment. Then select delete.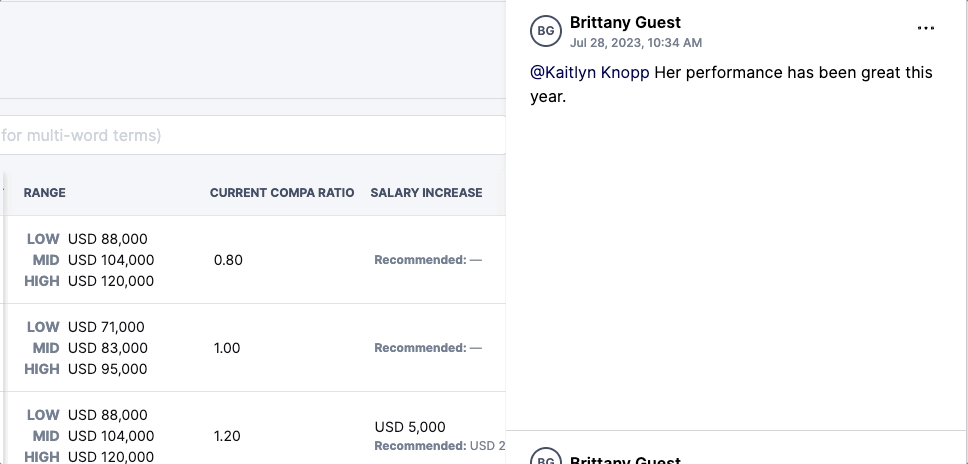 When a user is @mentioned in a comment, they will receive an email notification with the comment details and a link to view the comment directly in Pequity.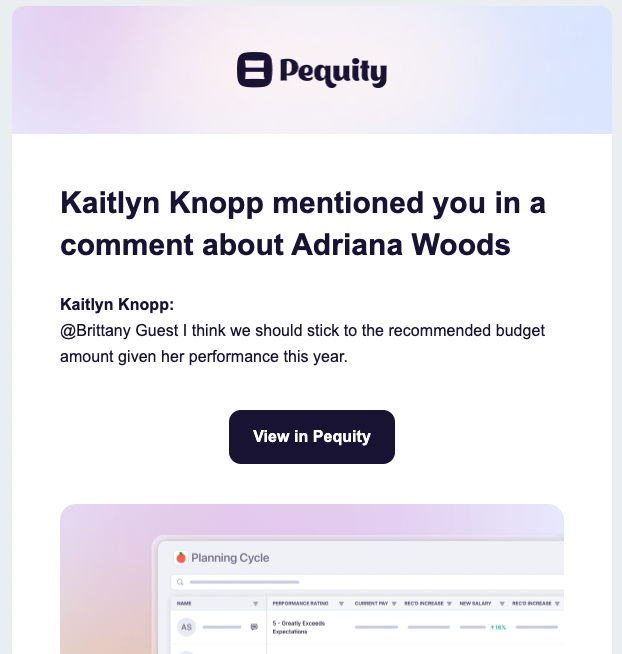 To easily filter your employee list to just those with comments, you can toggle Show only with comments on to the right of the Search bar.

💬 Need to communicate with us? Follow the instructions in this article to reach out to Pequity support!