The Ranges tab include a lot of valuable data, but you don't have to scroll through all of it to find what you're looking for! There are two ways to customize your view of the Ranges page. You can either use the filters, or the search bar.
Using filters:
1. On the ranges page, you can click on the filter icon on the right of the header titles of Job Family Group, Job Family, Level, and Geo.
2. Once the drop down appears, select the needed criteria and click OK if you're happy with the selection. The page will then reload to show data based on your filters.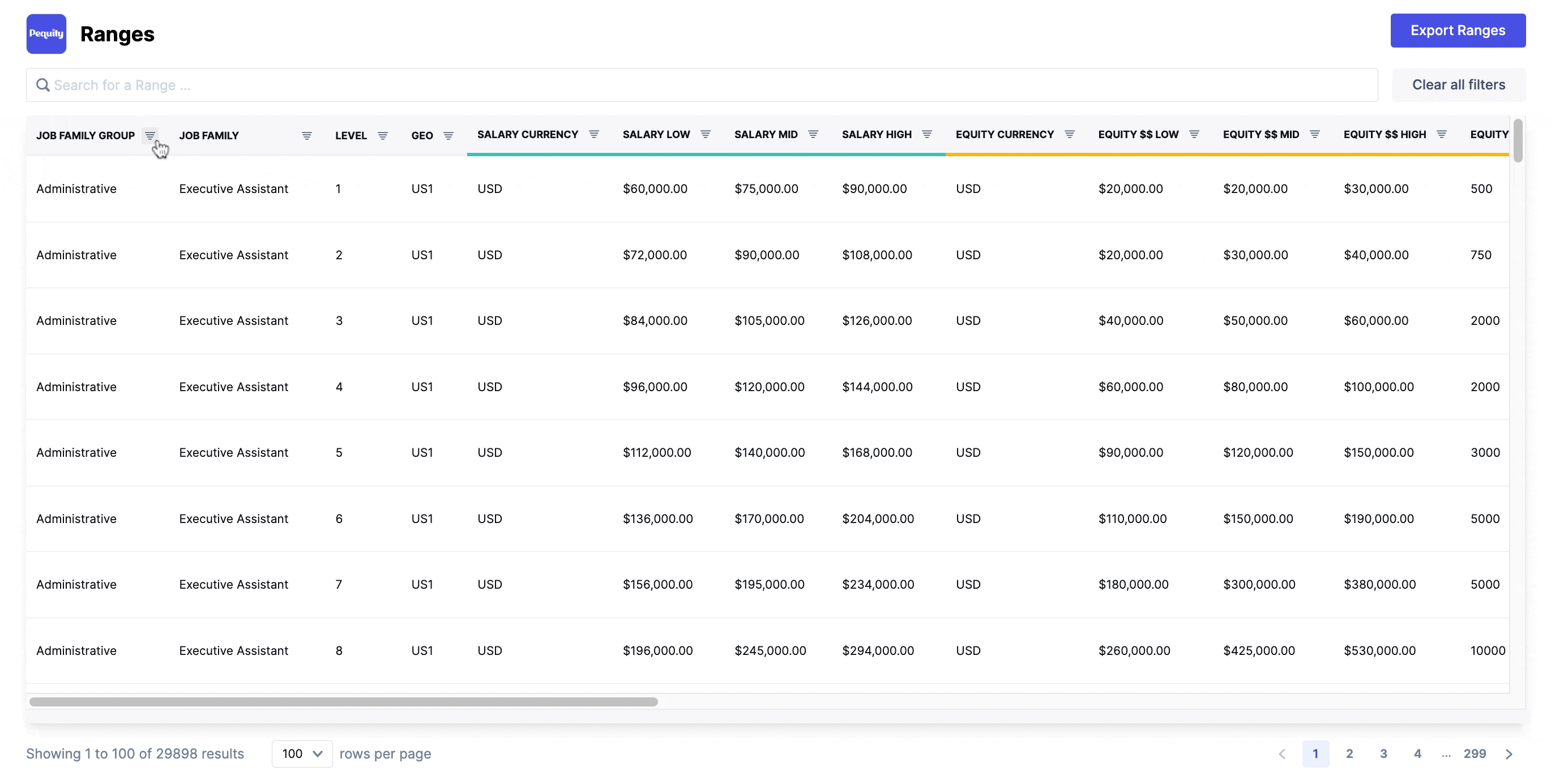 💡 There is a Clear all filters button on the upper right hand side to help out when you want to start over!

💡 You can also use the filter button to arrange the ranges in ascending or descending order by clicking on the arrows beside Sorted by Default.
Using the search bar:
1. Enter the needed Job Family Group, or Job Family in the search bar.
2. Press Enter on your keyboard after typing out the keywords. The page will then reload to display the search results.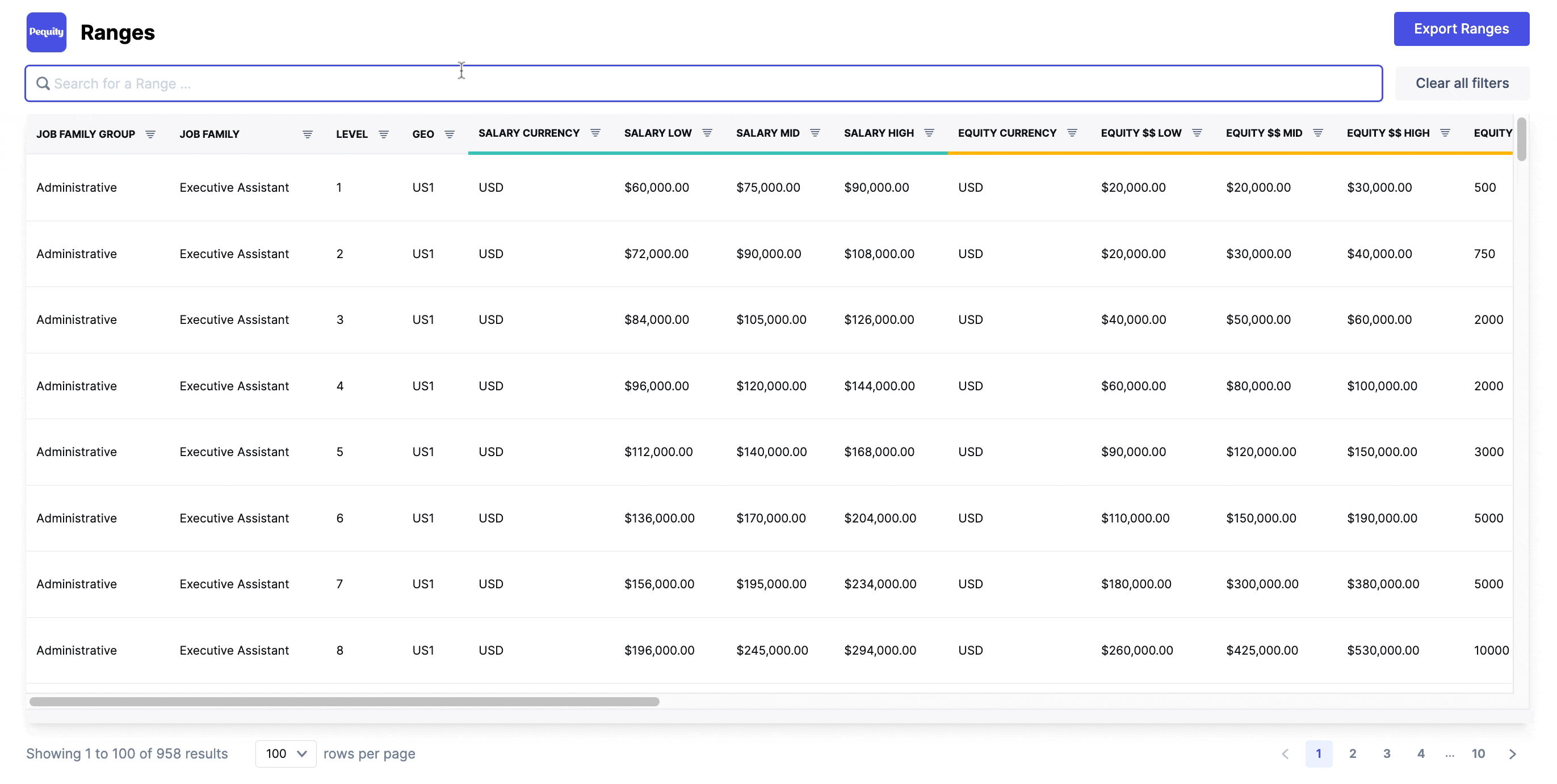 NOTE: The search bar is best used for Job Family and Job Family Groups.

Can't find the ranges you need? Check out this article: I can't see my ranges, what do I do?
Or contact us by clicking Need Help or email us at support@getpequity.com.