Going for a leave and need someone to watch over your offers in the meantime? It's possible!

⚠️ For Submitters or Submitter-Approvers, you will have to be in touch with your company admin, and request that they do this action for you.

If you're a Company Admin user type, you can change the owner with these few simple steps:
1. Click on the three dots on the upper right side of the offer and in the drop down, click on Change Offer Owner.
2. You will see a pop-up where you can search the name of the new desired offer owner. After selecting the new owner, click Save.
NOTE: You can follow this same process to switch it back to the original offer owner!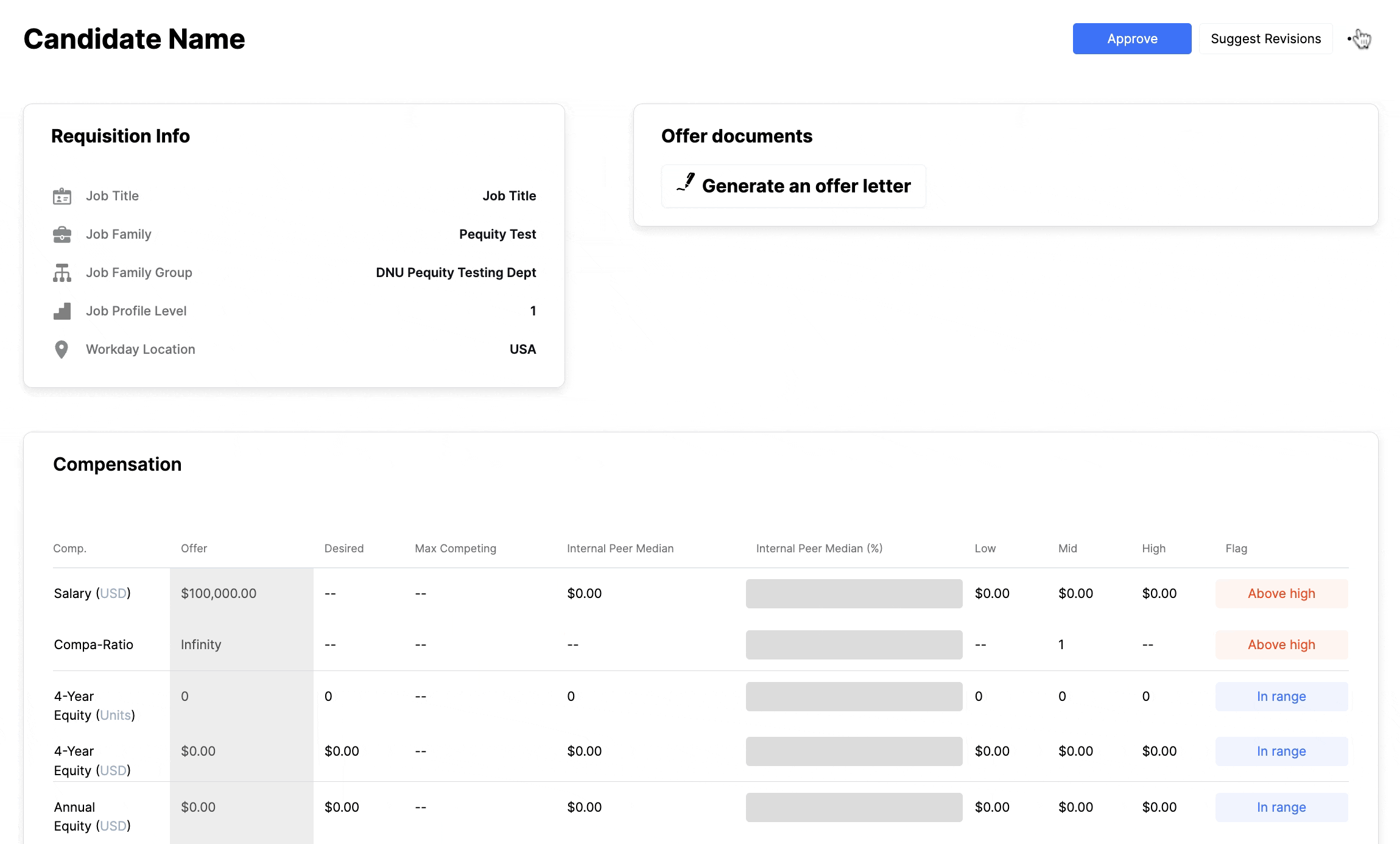 Experiencing trouble? Send a ticket by clicking Need Help in Pequity, or by sending a message to support@getpequity.com.