We are so excited to have you using Pequity! Welcome to your first comp cycle in the tool! 🤗
Knowing when to plan is easy as 🥧.
When your company admin turns on the cycle, you will receive an email notifying you when it is your turn to plan. In this email, you will see a list of the groups you are a planner or planning partner for.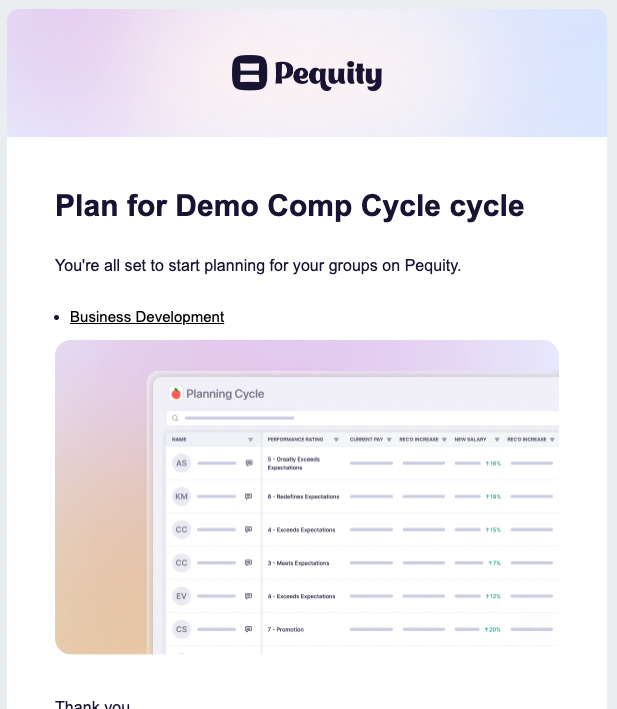 Click on the group's name in the email to navigate to the cycle. In the above example, you would click on Business Development. This will take you to the list of employees in that group you should plan for. The name of the group will appear in the top right corner.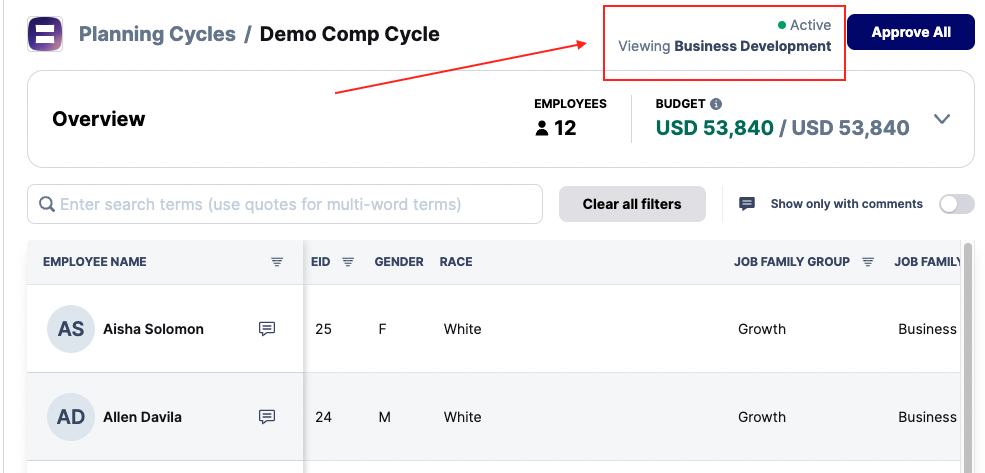 Alternatively, if you login to the Pequity platform directly (instead of following the link in the email), you can find the cycle by selecting the Comp Cycle menu item.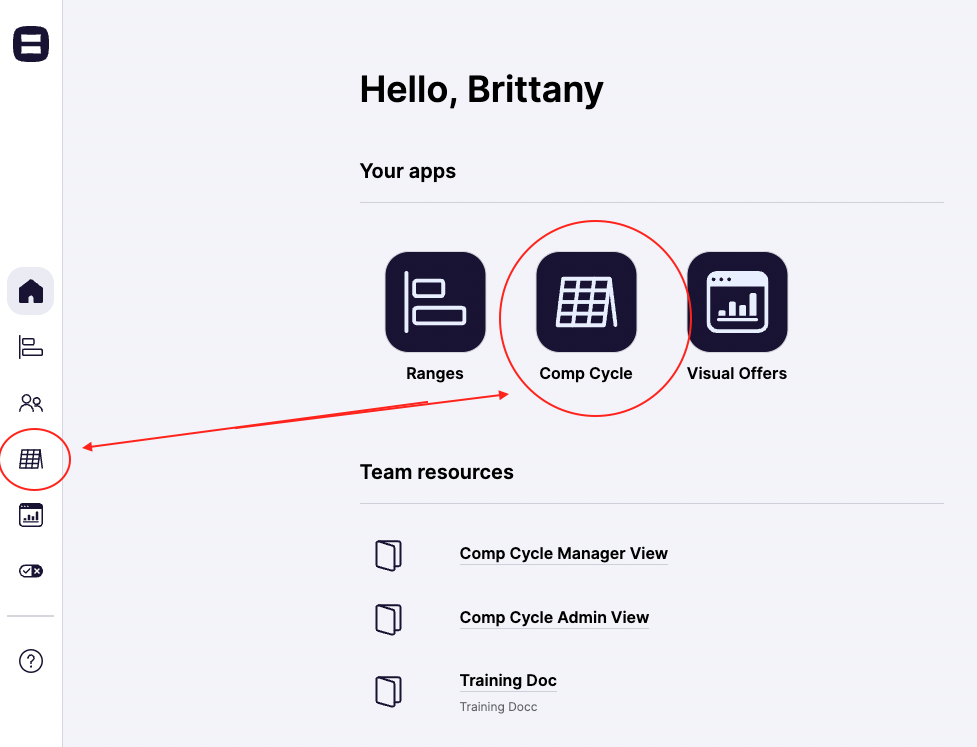 Click on the cycle that is active. A modal will open up with the available groups you can plan for. Select the one you want to start with and start planning!
⛳️ Note: You will only be able to plan for/make edits to groups with the green Active status.