After logging into the Pequity platform, click on the comp cycle module to view available cycles.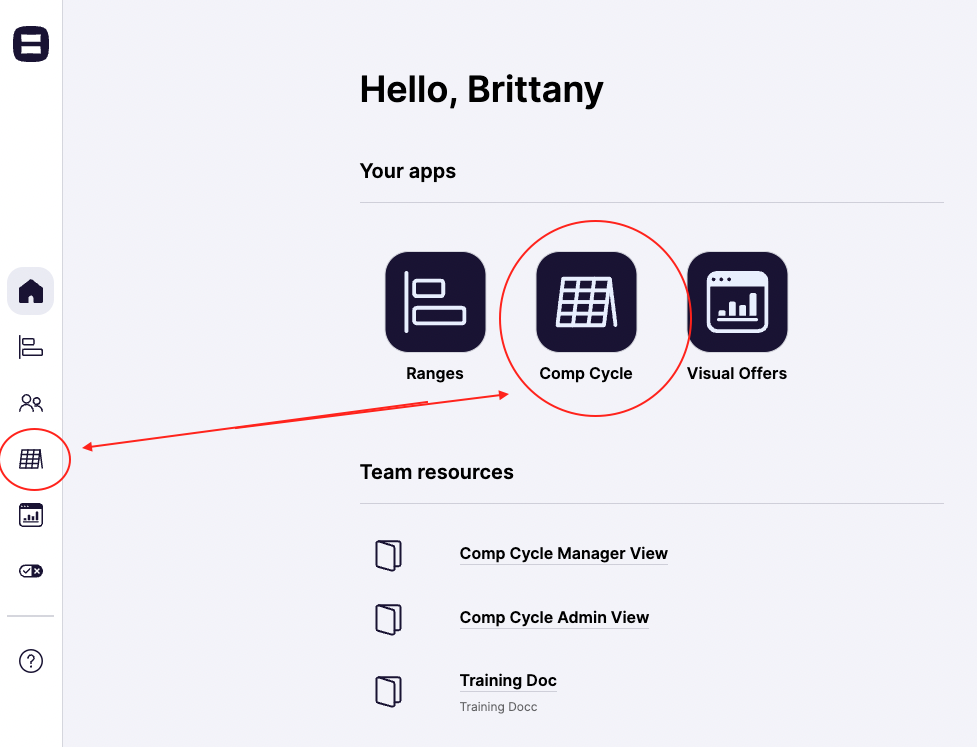 Click on the name of the cycle that is live and for which you will be planning. After selecting the cycle name, a modal will open up indicating the groups you will be planning for and your role for those groups. In the below example, the user is a Planner for Business Development, Human Resources, and Product Management groups.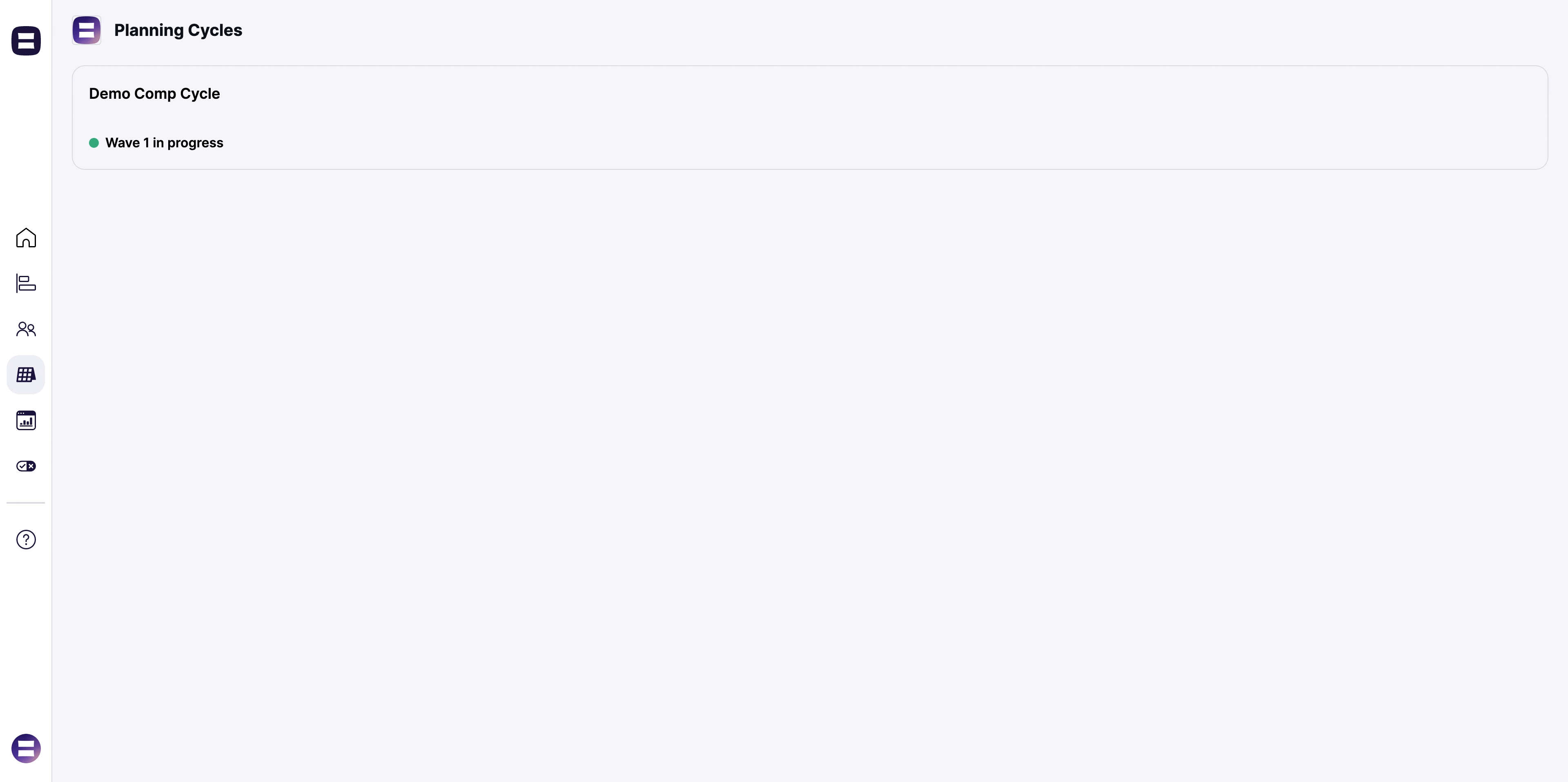 Select one of the groups to begin planning for the employees in that group. The name of the group you are viewing will be visible in the top right corner.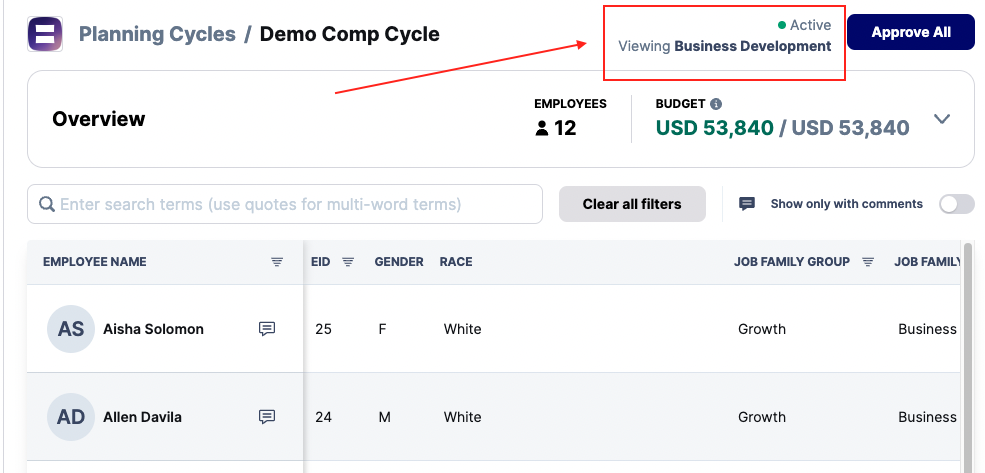 To view a different group, simply click on the Planning Cycles. This will take you back to the list of available cycles. Follow the same steps as above to select a different group.