Feeling good about your increase inputs and ready to submit? Nice work! 🎊
After you have reviewed all of the employees that you are responsible for, you can finalize your recommendations by selecting the Approve All button in the top right corner of your selected group
🤔 Don't see the Approve All button? You are probably a planning partner for your group, not a planner. Read here to learn more about the difference.

Clicking the Approve All button will open a modal asking you to confirm that you'd like to approve. Select Discard if you still need to make changes, otherwise select Approve All.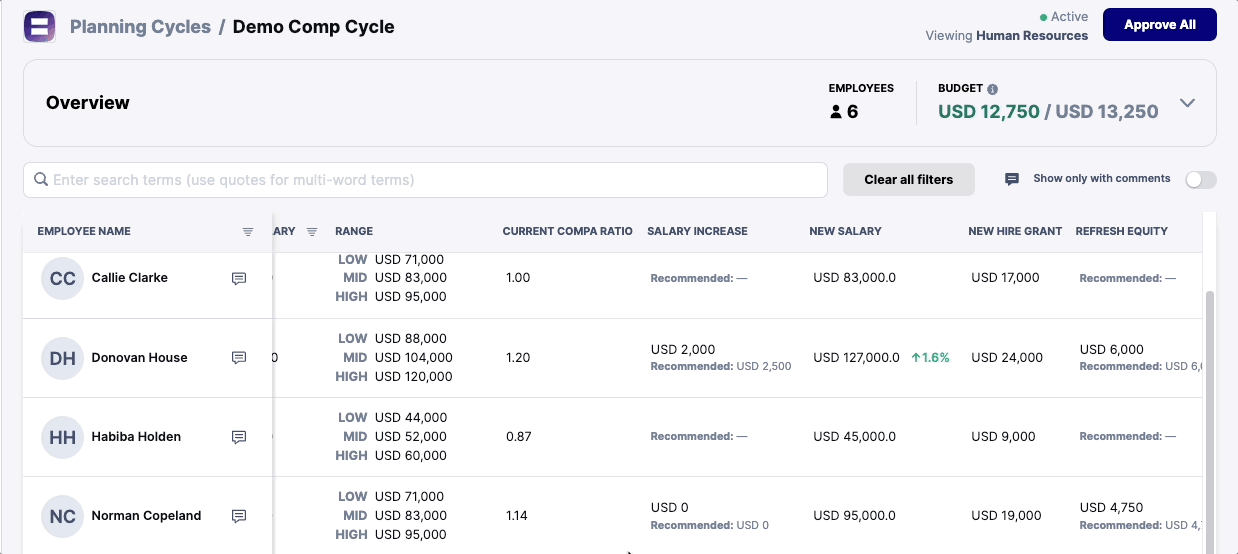 After you have approved, the Approve All button will transition to Approved and become inactive. You will also see a message beneath the search bar notifying you that the planning for this group has been approved. At this point, you will not be able to make any more edits to the employees in this group.

😅 Submitted by accident? Reach out to your Pequity company admin to reopen your planning by actioning the steps outlined here.
☝️ While it is possible to submit your recommendations when you are over budget (ie the left number is in red), it is not recommended. Your Pequity company admin will likely reach out to discuss and revert your recommendations to maintain the company's budget.