Some companies may opt for a feature called Forced Justification for their compensation cycle.
🔆 Forced Justification requires users to leave a comment if they are making a change to the increase value that has been recommended based on the company's compensation philosophy & logic. A comment must be left before the value can be altered and saved. This allows your comp cycle admins to understand the context behind why you are deviating from the recommendation. When it comes to getting approval for increases that differ from the budget and recommendation, having this reasoning allows them to justify the increase to the leadership & finance teams.


✏️ After opening the cell to modify an increase amount for an employee and beginning to type a new value, a disclaimer will display beneath the recommendation indicating that justification will be required. In the below example, USD 10,000 differs from the USD 2,500 recommended, so the disclaimer displays.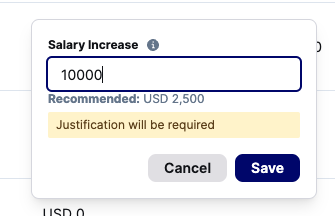 After selecting save, a comment modal will open where you can type in the reasoning behind your decision. If you are giving this second thought, you can select Discard Change to remove the increase edit and go back to the employee list view.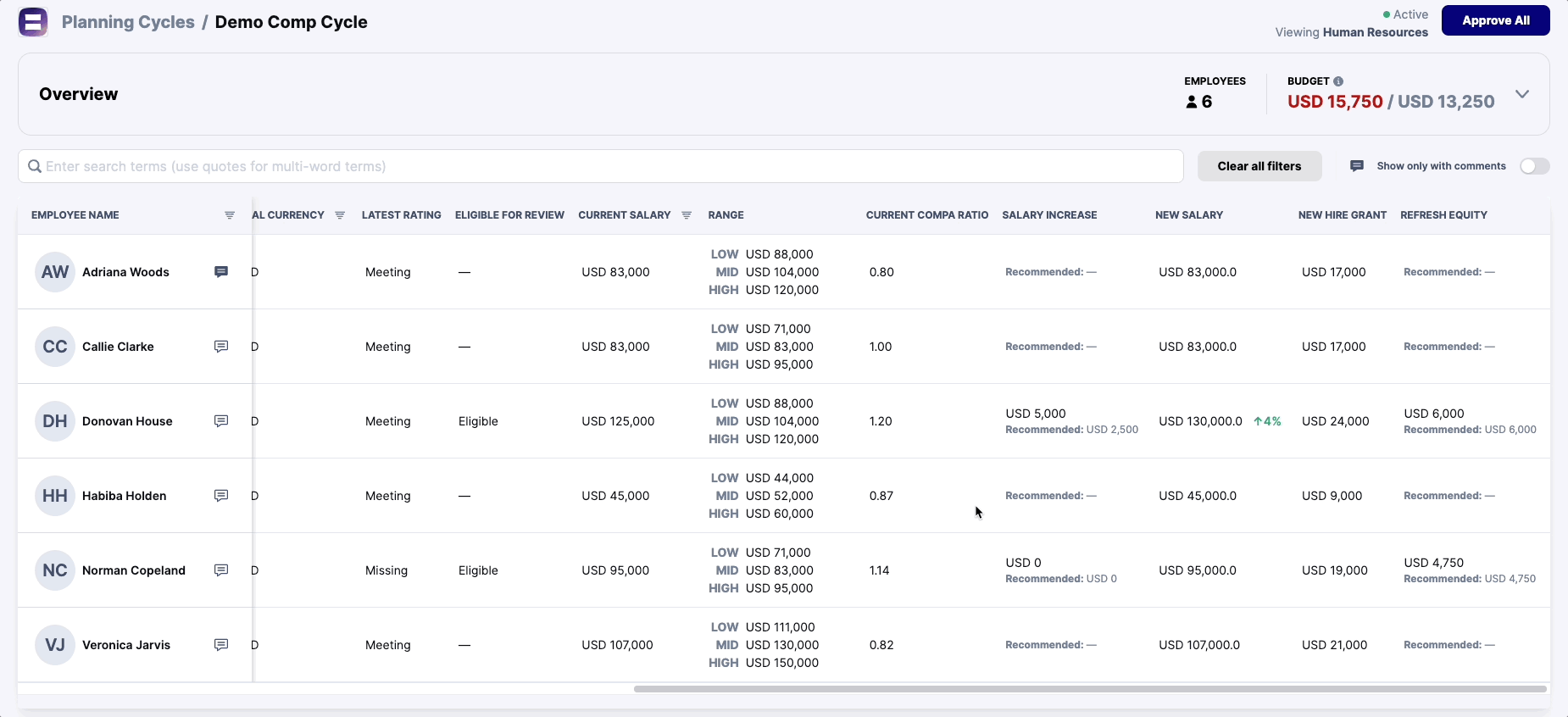 Similar to the traditional commenting functionality outlined here, you can @mention users when leaving your justification remark.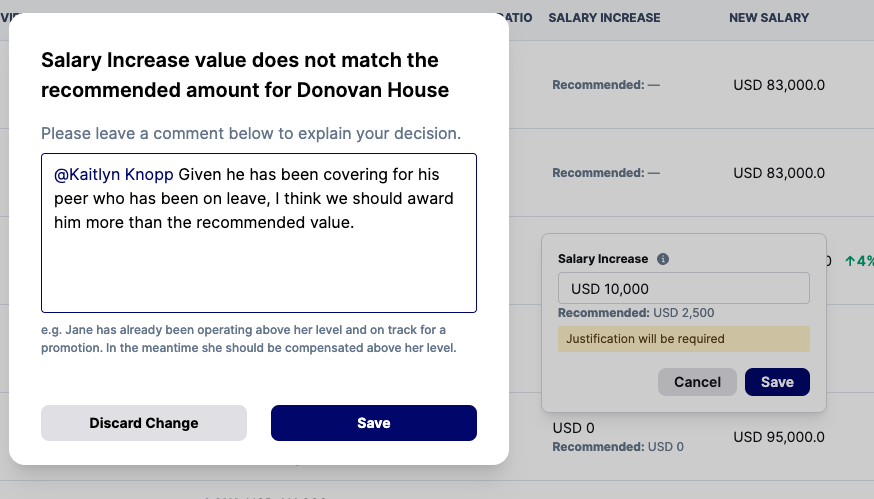 😮 Interested in setting this up for your company's cycle? Reach out to the Pequity support team who can point you in the right direction! 🚀