Life still goes on during a comp cycle - people go out of office 🌴 and management structure changes don't go on hold. Pequity makes it easy to accommodate for these by allowing company admins to change planners or planning partners on the fly, mid-cycle!
There are two ways to manage changes to an employee's planner:
1️⃣ Change the planner or planning partner for a planning group
If there is a planning group that is responsible for multiple employees, and you would like to change the planner for ALL of those employees, this will be the best route.
Navigate to the Cycle Settings section of your compensation cycle, and click on the "Groups" tab.

Find the group you would like to change the planner for, then select the Planner name to open up the user dropdown. Select the name of the new planner you would like for this group, then save.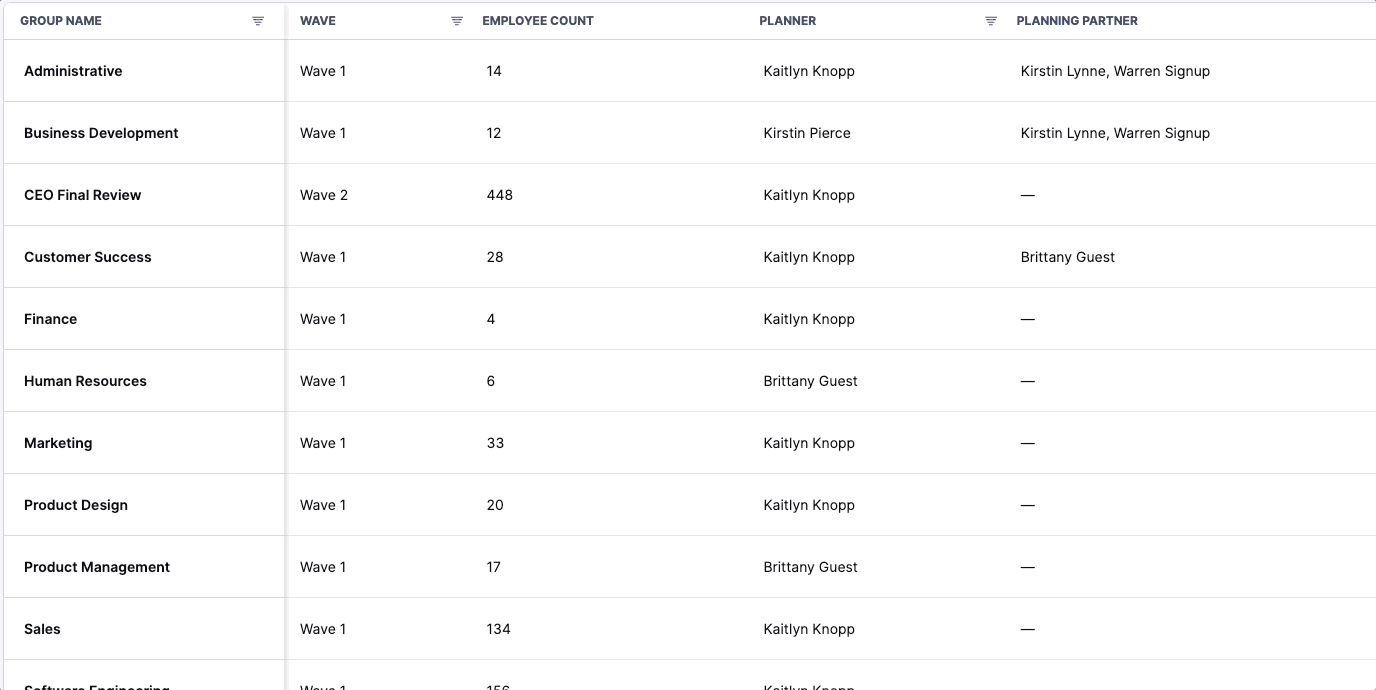 This new planner will now be responsible for all employees assigned to that Group in the cycle. When the new planner logs into the tool, they will see the new group as an available group in their list. The old planner will not see the group since it has been removed from their list.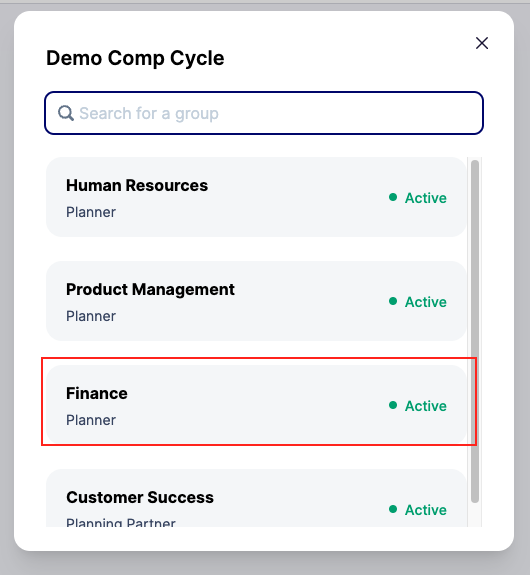 Changes to planning partners can be made in the same way. Simple select the name in the planning partner column for the specific group, then select or deselect the users desired. ✅
2️⃣ Change the Group that is planning for a specific employee
In some instances, you may only want to change the planner for one specific employee. To do so, navigate to the Admin Dashboard view of your current cycle. Filter the employee list to the employee you would like to modify, then scroll to the right to find the Group(s) associated.

In the appropriate wave column, select the Group listed to open the dropdown of available groups for that Wave. Select the new group (with the appropriate associated planner) from the list, then save.

💡 Note: the dropdown will only display groups that are associated with that particular wave. If you do not see the group or planner you are looking for in the dropdown, they may be associated with a different wave. Read here to learn more about this.
With this change, the planner or group associated with that employee will now see them appear in the updated group's list. The previous group/planner will see them removed.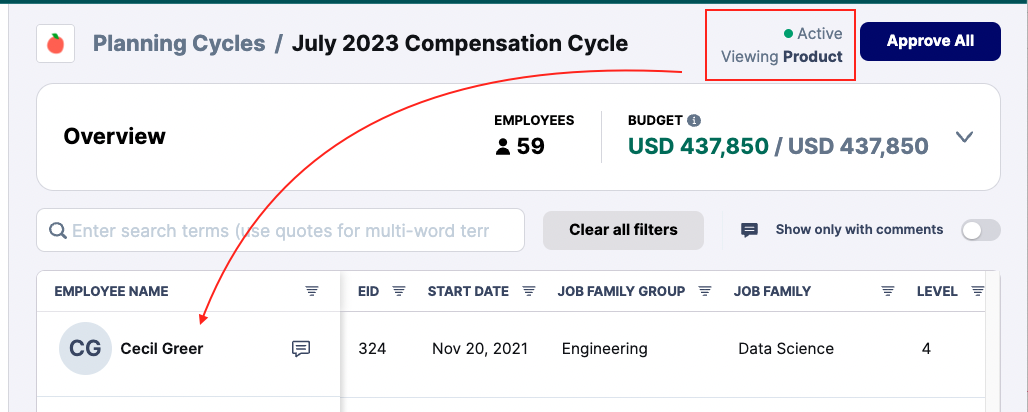 🤔 Still not sure what to do? Reach out to our Pequity Support team and we'd be happy to help inform your decision!