If you are trying to modify a planner or add/remove planning partners for a cycle's planning group, the person you are looking to add must be a user in the Pequity tool. If they are not appearing in the dropdown, you will need to add them as a Pequity user for them to appear.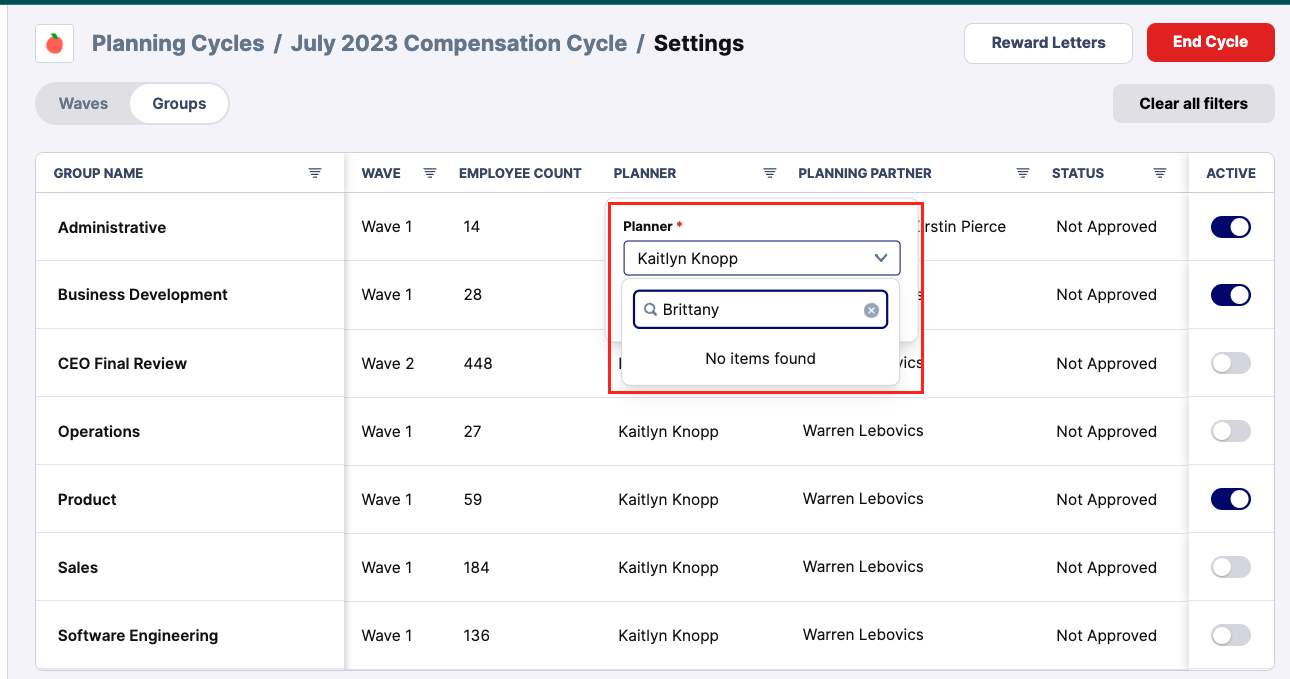 When adding the new user, you may provision them a "Guest" account. When moved to the Set Permissions screen, you may leave their geo, department, level, and range permissions blank - these determine their permissions for the Ranges & Offers experience. Their comp cycle permissions will follow the cycle, so these are not applicable when it comes to cycle access.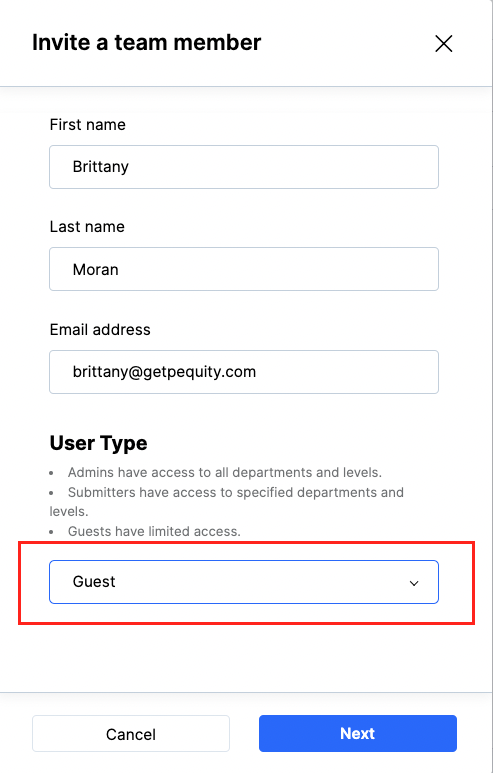 🤔 Unsure how to add a new user? This article can help guide you through the process. As always, don't hesitate to reach out to our Pequity Support team for further assistance!