Pequity Ranges turn your compensation philosophy into a usable, scalable compensation framework. Granular and easily customizable permissions make sharing ranges simple. No more editing, sharing, and restricting access to data in spreadsheets.
Your ranges are available by permissioned user access, but also map across the People Insights and Compensation Cycle features in the tool. Pequity Ranges provides consistency and a guide map to your company's compensation philosophy through automation and data sharing.
Range In-App View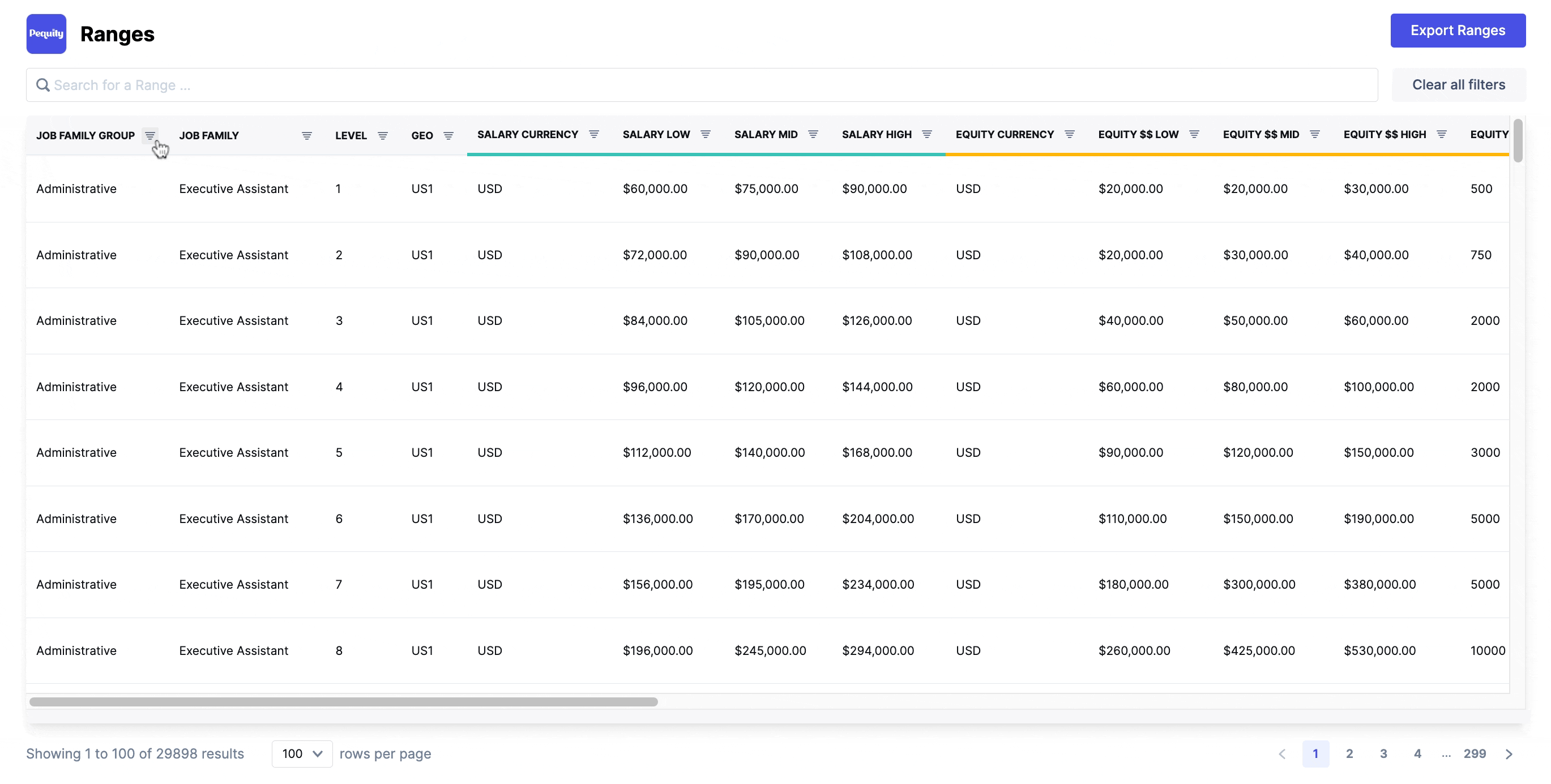 As a Team Member in your Pequity account, your Company Admin will provide you access to your range job family group/department, levels, and locations. Whether you are reviewing your company's compensation guidelines for a new hire or existing employee, the data you need is at your fingertips.
How do I access Pequity Ranges?
Pequity stores your company's unique ranges and compensation philosophy in the range tab. Viewing ranges is as easy as logging in and clicking a button: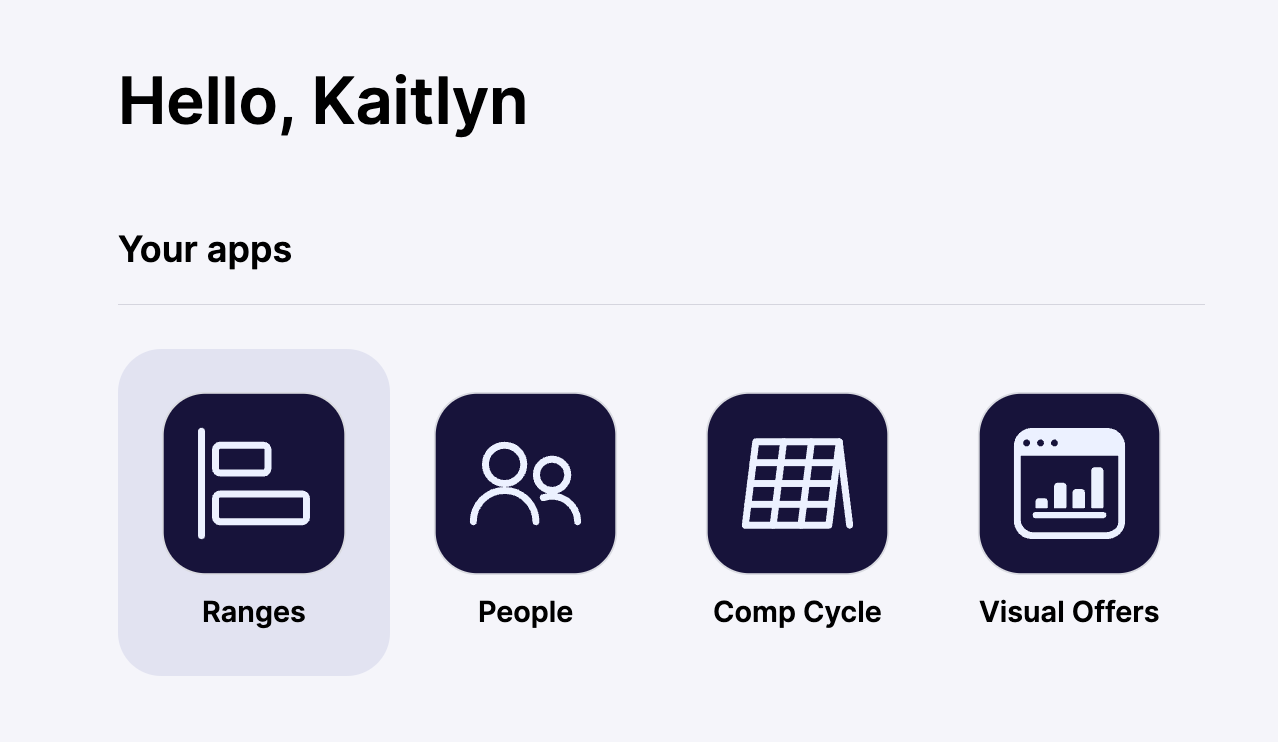 From there you will be able to view, search, and filter ranges provided to you by your company. If you are unsure you are unable to see the correct ranges, please reach out to your Company Admin first to confirm your permissions or reach out to Pequity Support for more questions.
Ranges In-ATS
Pequity Embedded enables your range search in your team's ATS. Pequity Embedded is available in the Google Chrome store and once downloaded can be securely logged into to provide a range search.
Download Pequity Embedded from Google Chrome Here 🔗
Unsure if your ATS is available for Pequity Embedded? Reach out to Pequity Support at support@getpequity.com to enquire if your ATS can be enabled.